Entrance Banner and Plaque
The large entranceway at the corner of the Backline and Powers Road features a hanging banner, rock cairn, and dedication plaque. Read more about the plaque, created by Gerald Squires.
Dual Parking Areas
Two entrances are found at either end of the park: one on the Backline and one on Powers Road. Download a map to see the parking areas and trail network.
'The Mower' Sculpture
"The Mower" is a 6'2" life-sized bronze figure of a man swinging a scythe, a traditional farming tool used to mow hay. This piece, along with a sculpted dedication plaque, are works created by Gerald Squires and installed in Bidgood Park to honour the heritage and farming traditions of the Goulds. Read more about this sculpture and the 'lost wax' method used by Squires.
Trails and Boardwalk
There is nearly 4 kilometres of compacted granular trail through Bidgood Park and a 200-metre section of wetlands boardwalk. All areas are accessible by wheelchairs and strollers. A typical looping walk to either end of the park is about 2 kilometres and will take about 30 minutes, or 20 minutes at a brisk walk. Download a map to see the whole trail system.
Dog Park
The off-leash dog park has spaces for both large and small dog breeds. The fenced in area contains wooded sections and paths for dogs to roam, with several benches to rest. Please keep an eye on your pets while in the park and clean up after them, using the provided waste receptacles.
Artifact Area
Various agricultural tools and artifacts are on public display near the Back Line entrance. A great deal of effort (by horse and machine) was required to use the heavy steel equipment to turn the earth. Check out the large steel-wheeled seeder, rake, and plow pieces donated by the Holden family.
Picnic and Rest Areas
Several picnic and rest areas are found throughout the park.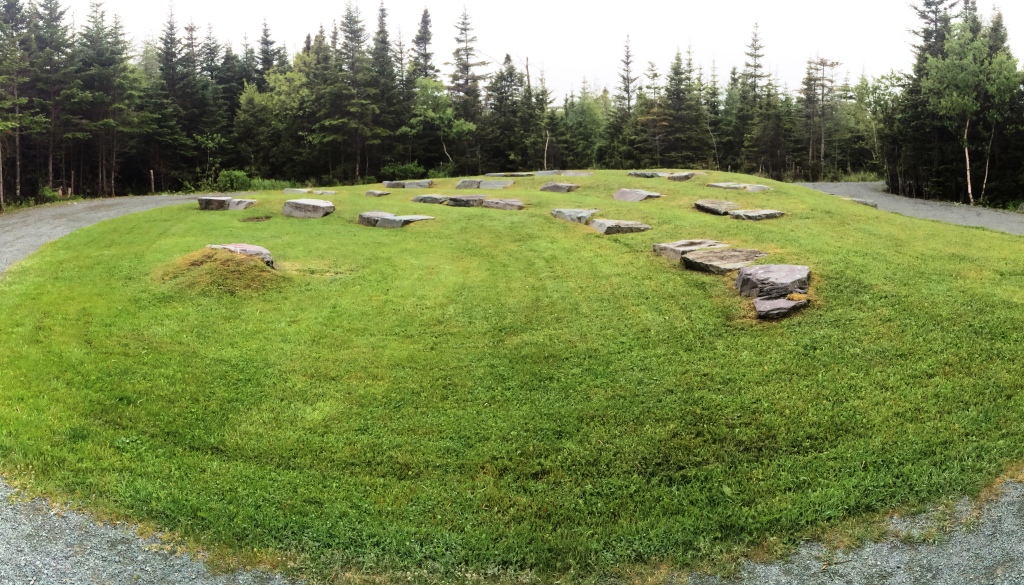 Outdoor Classroom
A natural amphitheatre with stone seating is found in the western-most section of the park.
Interpretive Signage
Use directional map signage to find your way around weaving trails and learn about some of the natural features found in Bidgood Park.